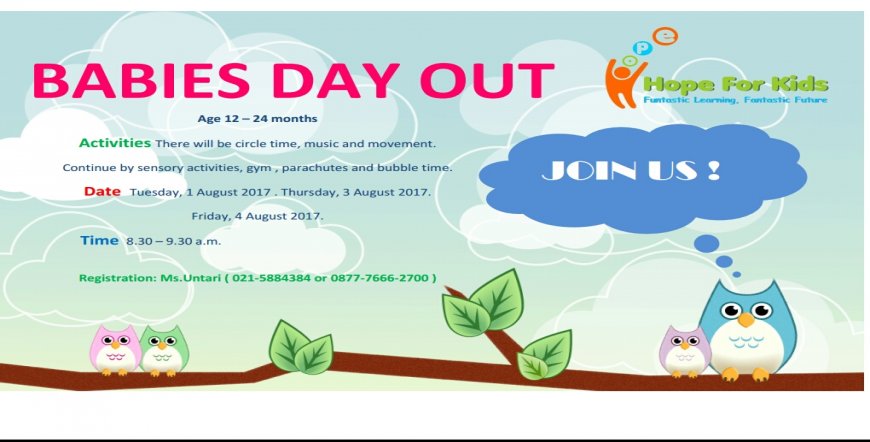 Babies Day Out
We are having a Babies Day Out event which includes various interactive activities well as FUN and exciting activities that has been stated above. We blend FUN and learning into one so the kids would be attracted and would be interested to keep on learning. Our plan is to provide them with fantastic learning activities which would be able to lead them to their fantastic future.
Join us and don't forget to register! Details are all stated above.
We hope to see you there!